Week 2 and time to get moving. Now this hasn't been one of my favourite concepts in the past but that is going to change.
Tonight I took the kids to mum's place and we went for a 2k walk together before dinner. It was enough of a work-out for me even though we were restricted to Tom's pace, except for the last little bit when the (very unfit) 4 year old legs had given notice to quit and I had to spend the rest of the time cajoling, coercing and dragging Tom the rest of the way home - more exhausting than the actual walking :p
I have myself a plan (not a way, but a plan, which is, in fact, better than a way) for how to get enough moving happening not just for myself but for Tom, Dave and hubby as well (stick insect Caitlin can come along too I guess). My Mum has offered to walk with me in the mornings whenever possible, once or twice a week seems likely. We will walk together as a family at least twice a week, probably on weekends. We will go swimming once a week as a family and hubby and I can take turns looking after the kids while the other swims some laps.
I've been looking through the photo albums to try and track down a few "before" photos, here's what I've dug up:
What the hell possessed me to embark on an obstacle course?!
July 2005 ~133kg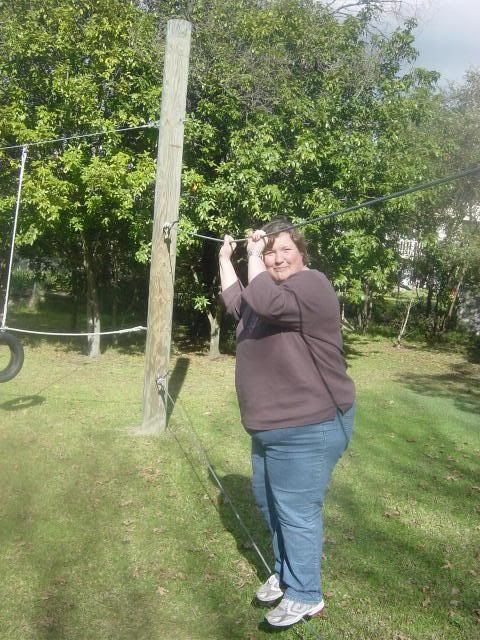 "Aaaargh, don't make me laugh, I'll fall off!"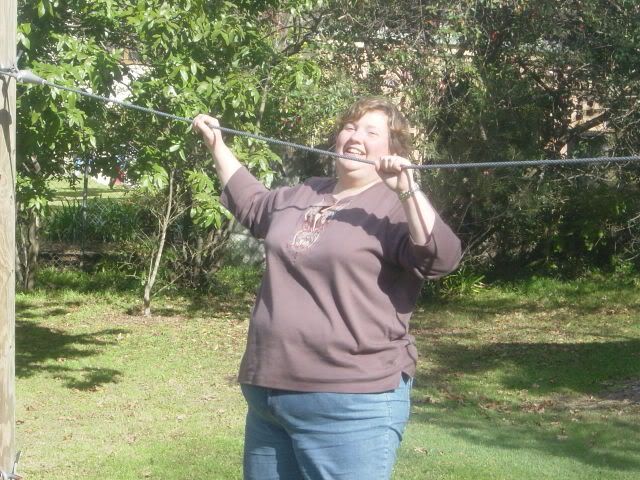 A quiet moment in Hyde Park
Sept 2005 ~ 133kg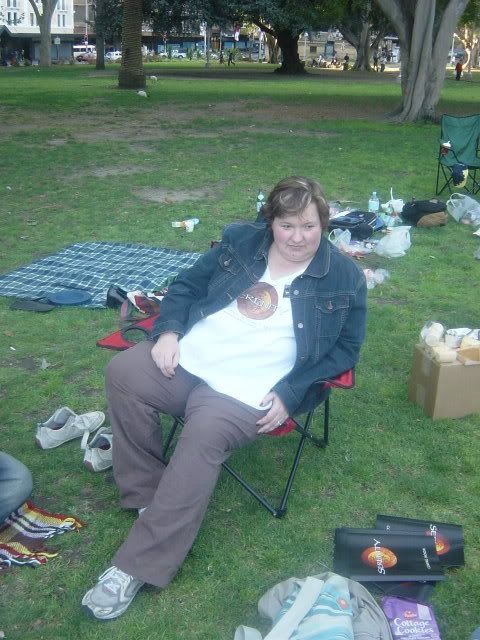 "Mmmmm...strawberries" - fans of Joss Whedon's TV show Firefly will get the reference :)
Dec 2005 ~133kg